Every now and again those songs come along that just touch your heart and add peace to your day. I love this group of young fresh Irish Christ lovers who call themselves Rend Collective. Their songs are joy-filled and full of faith.

Since I have been pulled from the pit of destruction when I was that crazy mom of 30, through many trials and tribulations I now know what it means to be free. Free from the guilt that stained my heart and kept me from walking in liberty. I know how God redeems and sets us free to live in fullness which He must delight in as He sees us dancing in our freedom in Christ!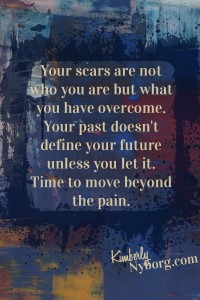 If you are still having difficulty pulling free from your past gunk, let me boldly ask, what are you waiting for? Give it all to Him, quit holding on to your past and the bondage that is keeping you from true freedom in Christ! If you don't think I know what it means to be there you can visit here to see what Jesus has done for me!
"Jesus answered them, "Truly, truly, I say to you, everyone who commits sin is the slave of sin. The slave does not remain in the house forever; the son does remain forever. So if the Son makes you free, you will be free indeed." John 8:34-36 NASB
No one is too far gone with too much past that God, our mighty Savior, cannot break through! We are called to point others to Him but walking in the Light as He is in the light! 1 John 1:7
If you have never met the Father and would like to, please know that there are redeemed ones who have prayed for you to know Jesus and the peace and joy that only comes from knowing Him. How does this all work you might ask…jump over here to find out more. And visit my prayer page if you would like prayer! Today I pray you will bask in His peace!