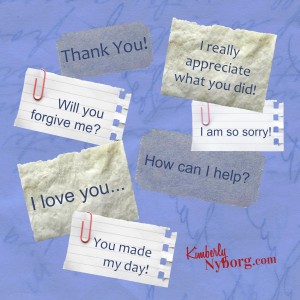 Close your eyes, stop and think…random now…where does your mind drift off to? Honestly, I sure think most about me, my world, my home, family, problems and agendas and more ME! It kind of bugs ME to have a Me mindset. After all I share my home with others and thoughts of them tend to bring ME back around to ME. I rather think that this is a natural inclination, to be ME focused. However, as a woman of God, I am learning that this journey here on earth is NOT about ME!
I may have mentioned before that when I read Francis Chan's "Crazy Love", it totally rocked my world…forcing me to see outside of me, myself and I. That was a good thing! But I still struggle with myself and my little world rising to the surface. There are so many needs in this world that I become very overwhelmed when thinking about my part in helping others. And what I have found is to practice looking beyond self really starts right in my own home!
As a wife, I need to build into my husband the very elements that I myself desire. What wife doesn't want a husband who is kind to them? So it is my responsibility to respond to him with kindness. But even when he can be unkind to me? Absolutely! Ask yourself when the last time you were genuinely kind to your spouse and remember how he reacted. Especially those times when you made the choice to respond to him with kindness and inside you were wanting to do likewise!
A soft answer turns away wrath, but a harsh word stirs up anger. The tongue of the wise commends knowledge, but the mouths of fools pour out folly. Proverbs 15:1,2
I love the verses above! What is on the tip of the tongue can sway a response every time! And making the choice to respond in kindness will always have an impact. You may not always see the response immediately but believe me it will percolate inside the recipients heart and soften instead of hardening that person's response.
Do you find yourself sometimes wishing your spouse were gentler and kinder with his words? I have and do with my guy! He loves to be right and he loves to get me to react (and believe me, most times I do!) But I have tested this response thing and nine times out of ten, what I have found is that my gentle, kind response, diffuses his ire!
So here's the challenge…purpose to respond differently than you would normally, put on that kindness and give it a try…see what happens and let me know how it has worked for you!