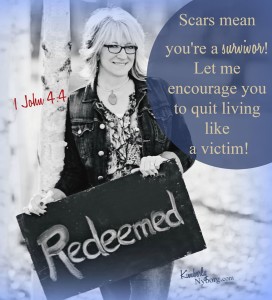 Welcome visitors, friends…
Not long after I was a new believer in Christ, I came to a crossroads…to A place where I would have to deal with the reality of the love of God. After watching a dramatic depiction, of the details of Christ's crucifixion, I walked away convinced that no one–and especially Jesus Christ–should ever have to suffer like that and especially for someone like me. It was awful, I could barely stand to think of what He went through and I couldn't get the depiction out of my mind over that week, I just wasn't convinced I was worth His horrific sacrifice, no way!
I continued to do the Bible study throughout the week (Kay Arthur's, Lord Heal My Hurts) and realized that I couldn't change the fact that He did suffer and shed His blood for me. It was a profound moment of growth in my faith journey. I realized truth, that His death was even for people like me, people who had icky pasts, who were dirty, dark and unlovely and filled with horrible memories from their past.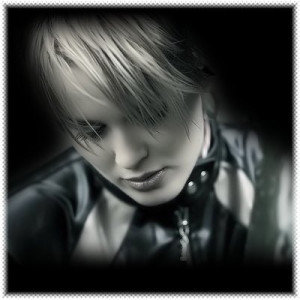 However, I still stumbled along because I couldn't process through forgiving myself.  When you come from a darkened past of many regrets, it is hard to lay each regret at the foot of the cross and realize that Jesus covered each one with His blood.
The good news is that today I know I am forgiven. But it was a slow process to get to that place where I was set free.
Is there something that you are struggling to release and lay at the foot of the cross?
It took me fifteen years to deal with the abortion that I had at 19 years of age.  I came to Christ as a young 30 year old mom with three children.  Then four years after my salvation, I had to wrestle with what I had done.  Yes, I knew it wasn't right, and I stuffed the pain of what I had done deep inside. I forsook my baby for the guy I was with.  He didn't want that responsibility and I was afraid that if I kept the baby he would quit seeing me and I already had a fatherless child  born to me when I was just seventeen. I just wanted a dad for my son.
The scenario was an all girls lock-in at my church where a friend and I hosted the overnight event.  We invited an out of town group of pro-life teens to join us because we didn't have a group like that in our own community.  As part of the event we showed the old movie "The Silent Scream" which shows an abortion being performed and I lost it.  I had to get out of the room because quite suddenly I was faced with my sin, and I was devastated!  It was at that time that I poured my heart out to God and asked for forgiveness for what I had done. There was no one there to comfort me or help me, just the Lord.
Are you in that place where I was, finding it difficult or even seemingly impossible to be forgiven? I want you to know that if you need someone to pray for you that I am here and I am taking your prayer requests. I am willing to share the truth with you in hopes that you too will believe that God loves you and He forgives you for your mistake. All of our mistakes are covered by the blood of Jesus Christ. Our part is to receive it, believe it and to walk in it!
If you, a friend or family member are dealing specifically with post abortive issues, please visit my friend in ministry, Kim Ketola who has a wonderful blog and website ministering to women needing a safe place to find God's love after the marks abortion leaves behind.
Curious about a personal relationship with Christ? if you want to experience the warmth of God's grace and the peace of forgiveness that comes only from knowing Christ, please visit this link on my website "Father".