So it was an afternoon at the Salon, pick up pizza because mom and I would be late getting home and life would be good right? Oh so not 'right'.
At home was a stewing guy who collided with a girl who hates conflict. I won't divulge the situation in detail but what I do want to share is that I responded in a most extremely unChrist-like manner. I blew, completely and totally blew it!
Seems like the enemy of my soul reared his ugly head in my heart and I reacted in a crazy fashion of yelling at the top of my lungs in response to what I thought was inappropriate charges. Okay, we all have fought and disagreed at some point in our marriage, but it seems more likely during the early years. Well, we will be in it 30 years in October and frankly, I shocked myself (which will give you an inclination of just how out of control I was!)
I have written before about blocked goals and know firsthand the frustrations that come from having your best laid plans interupted! And I have also written extensively on the topic of unforgiveness because it has been a key to my 'growth' and spiritual maturity. Is it is possible that maybe you can even identify with an unfortunate situation like mine.
Well, we didn't speak the rest of the night. However on my three mile walk I allowed the Lord to speak to me about what had just happened. I am so glad I live in the rural part of our community because a sobbing woman walking swiftly might give cause for concern.

You see, I am a leader, a woman who loves to mentor and lead other women in the Christ-like manner we should all be walking in when we are His girls. I was so ashamed of myself for the way I behaved. I was ready to put in my resignation at my Christian ministry job, cancel all speaking engagements, keep walking and never come back (I have a natural inclination to run!) and surely never face the one I tangled with.
However…our loving Father, who is so gracious and kind began to speak to my heart and hear the story that I spilled out, and yes, even though I knew He was there in the midst! However, He so gently reminded me that I am not responsible for the "but he did…" in this showdown. Nope, I had to face my pathetic response, face my wrongs and ask the Lord to search my heart and show me the wickedness of my own heart. Grief, what was in this heart of mine that would make me lash out in response the way I did?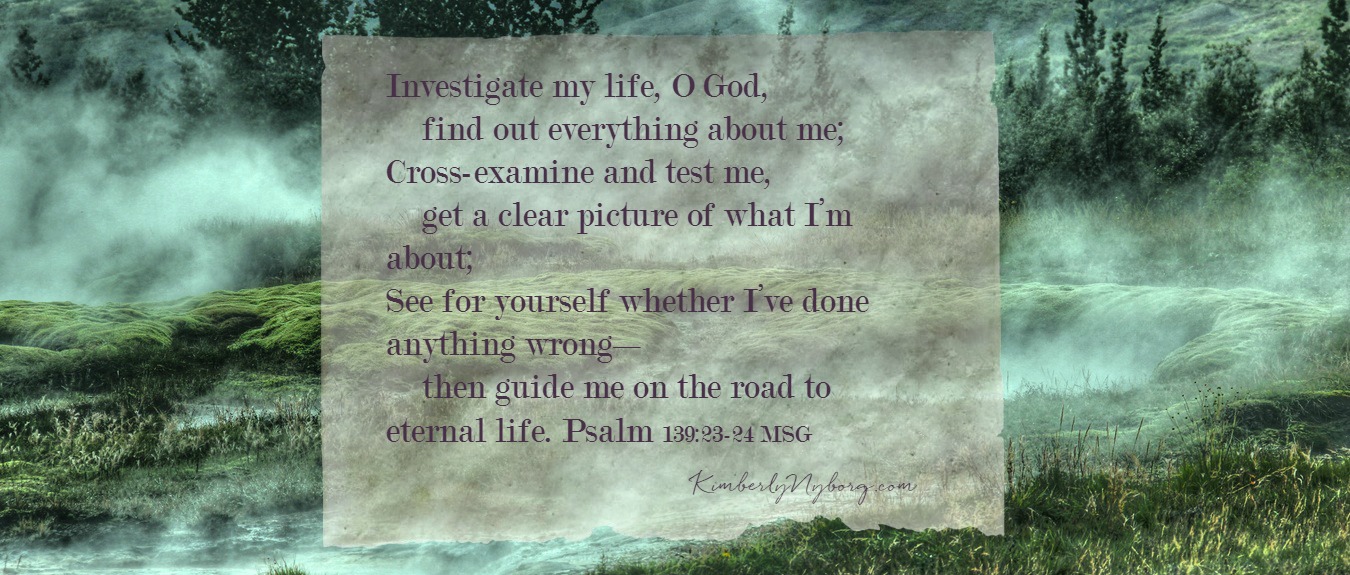 Oh friend, this was such a humbling experience. I hadn't been in this place for a long time and I was shocked at both of our responses. I continued to allow the Lord to show me my fears, insecurities, doubts and asked to see just where was this coming from. I didn't raise my fist to heaven and try to blame God or my guy. That's because I knew I had to look into my heart alone and trust that God would take care of the rest.

When I returned home the guy was in bed, as he is an early to bed, early to rise type, which meant that it was just me and my mom (who was the unfortunate witness to the entire event) left to converse. I told her I was so ashamed of how I responded and asked her to forgive my outbursts. She wanted to justify my response and I just gently said I wouldn't discuss it any further, and that I was terribly wrong. You see so often we want to rally our troops and justify our actions. Click To Tweet I knew I couldn't do that! I had to respond correctly as the Lord had lead me to do.
The guy had worked so hard that day that I knew he needed his sleep or I would have awakened and we could have talked then. And I had prayed for boldness to end this thing before the "sun would go down on our anger." However I slept and surprisingly well at that. He is most often awake before I am so when I got up his first response was "Good morning." Hmmm…I have to admit that I wasn't expecting that and I grunted somewhat and proceeded to get busy making my muffins in hopes that we were all done and finished never to revisit last evenings main event ever again.
I was thankful that when he came into the kitchen he did apologize for his outburst the night before. To that, I was able to then reply back that I was so ashamed of my behavior. I had made up my mind that I wasn't going to focus on him and what he did to get me riled up. No, this was about me. I had crossed the line and I wanted him to know that I knew how inappropriate it was and that I was so sorry and hoped that he would forgive me. I also told him that I loved him. And that is why this situation cut so deeply. People who love each other aren't supposed to hurt each other like that, or at all (although it too frequently happens.)
You see, I have a small prayer group that meets weekly, and we care enough about one another's spiritual well-being to be able to look each other in the eye and say,
It's not about them, it's about what God wants to work in you!
Click To Tweet
I admit, that sometimes bites! But I know it's true.
So have you and your spouse every tangled?
How did you respond after the scenario played out?
From my perspective, here's what not to do:
Don't rally the troupes to gain support for your wound licking party. If this is about you then allow God to search your heart and be willing to take a look at the unpleasantness in your own heart. Both parties can turn ugly during a heated argument!
Ask the Father to show you if there is something in your heart that you have refused to give over to Him. Remember, diamonds are made from raw coal and pressure. Over time we hand Him every little bit so that He can make us more and more like Jesus.
Don't focus on all that the other person did wrong in the situation. He did..she did this that and the other. This is where you admit that you are not responsible for changing the other one. That is not your job! There is no degree on wrong…it is just plain old wrong!
Ask the Father to show you how to humble your heart. Pride is a tool of the devil and he will certainly get you into trouble if you continue to entertain it.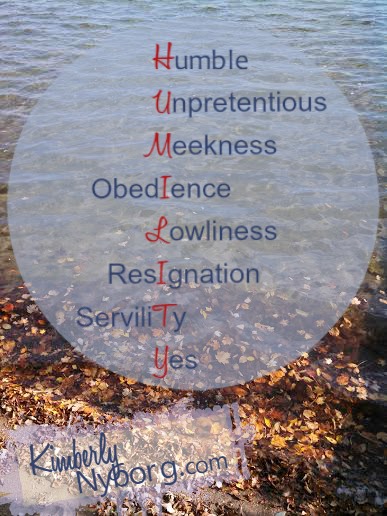 What can you do when reeling from a situation like this? Here is where you acknowledge your responsibility, humbling yourself and looking inward instead of over at the one who hurt you! Walking in humility isn't easy but when you lay down your pride it can be done. And remember that these trials will only make you more and more like Christ, and you will be more inclined to offer grace to another when you see that they have blown it big time!
Make up your mind that the devil won't win this battle!