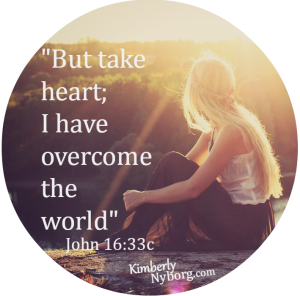 Is your contentment contingent on another's happiness? Whether it is our children, our spouse, our our boss, too often unless they are happy then we will want to or tend to do cartwheels to make them happy. When they aren't then we may have trouble settling in and being at peace.
Too often our thoughts and the things that we do are perpetuated by what another thinks or by how they may respond. I think we call that walking on eggshells! Boy that can make us one miserable and sometimes neurotic person!
I want to encourage you to look inside and ask yourself just what it is that gives you peace and contentment. If you find it is in pleasing others then "Houston, we have a problem!"
So where do I go and what do I do to find true happiness?
First of all let me ask what is it that causes you to feel content?
Where do you derive that sense of peace that makes you feel 'real' joy?
I know that for myself, it didn't come until I was willing to let go or cut off every string of a someone else "if only they…" that drained life and peace from me. I did so someone else would be happy or see value in me. I controlled so that someone else would not get upset. And on and on the vicious cycle would go. Family, loved ones and our friends can be wonderful, because relationships are extremely important! Part of who the human race is and why we exist is to be relational, by God's design. And of course ultimately pointing to Him. But when we can't find contentment apart from others then we really do need to purpose to know why not.
When I came to Christ as a troubled young mom who was extremely co-dependent, I was not a very happy or peace filled person. My joy was too contingent on others. For thirteen years I struggled to be content. I was never truly happy and my world basically fell apart, not to mention that my marriage came pretty close to a disastrous end as well.

I remember a time when my husband and I had words that weren't good or healthy. I was so upset and of course the first thing I wanted to do was run to the phone to talk to an older wiser woman of God. I am not kidding you when I say that when I went to pick up the phone the Holy Spirit whispered to me, "Put down the phone and call upon me." Wow, I did, and I prayed and talked to the Lord and felt more at peace than I had for some time.
You see our tendency is to run to others to solve our problems or to gather our troops. To prove our case is right and that our 'enemy' is wrong. Way to solve a problem…not!
It wasn't until I continued to run to my Abba Father and cry on His shoulders that I could finally find contentment and peace in the midst of my storms. Hey, I had to learn the hard way and it really was a slow process for this hard-hearted woman.  I could no longer keep looking at people to make me happy, to solve my problems so I could have peace. I realized that it needed to come from within, from listening to the Holy Spirit to guide and show me my shortcomings and sin which when confessed lightens the heart!
You may have guessed that this verse in John 16:33 is one I lean hard into…
"I have said these things to you, that in me you may have peace. In the world you will have tribulation. But take heart; I have overcome the world."
How does knowing this help my situation? I have said many times that I purposed long ago when I came to Christ to although not understanding much of what I read in the Bible, I would choose to believe even what I couldn't understand. That the Lord would reveal to me what he wanted me to know when I needed to know it.
I have peace knowing that God is sovereign, omniscient and that in spite of His greatness, He cares greatly about me and those things that I am concerned about! My fears and failures.
Click To Tweet
In trusting a God like that, I can have peace that passes ALL understanding, even when my world is crumbling apart.

Oh momma…I want to encourage you to not doubt the God who loves you. Did you know it is a sin not to believe? This isn't some wishy washy, comme ce, comme ca, kind of God who is in and out, here or there, maybe I can trust Him maybe not. If we don't believe in what He says then why are we pretending to "Believe" in Christ?
Will you ponder these first three verses of Psalm 46
God is our refuge and strength,
A very present help in trouble.

Therefore we will not fear, though the earth should change
And though the mountains slip into the heart of the sea;

Though its waters roar and foam,
Though the mountains quake at its swelling pride.
Let your heart find rest not in people, for they can disappoint and let you down. Not in the doing all the right things, to be affirmed (you won't make it anyway or you will make yourself sick trying!) How about simply allowing yourself to rest in Him. To be comforted by Him. To be surrounded and loved by Him?
The last four verses of Psalm 46 should give way to reassuring your troubled heart:
     Come, behold the works of the LORD,
Who has wrought desolations in the earth.

He makes wars to cease to the end of the earth;
He breaks the bow and cuts the spear in two;
He burns the chariots with fire.

"Cease striving and know that I am God;
I will be exalted among the nations, I will be exalted in the earth."

The LORD of hosts is with us;
The God of Jacob is our stronghold.
"Cease striving and know that I am God"…another version says, "Be still and know that I am God…" Tonight when you lay your head on your pillow to sleep or hope too, remind yourself of your commitment to Him. Your commitment to trust Him in ALL things, to put your hope in Him so that He can fill you with faith, trust and confidence in Him.
Lord, when my heart is in panic mode and I don't know where to turn I know I can turn to you! You are the only One who can show me true peace which allows me to truly rest in You. Thank You for loving me and caring for me like nobody else can. There is none like You Lord and I am grateful to be Your child…amen.
https://www.youtube.com/watch?v=l6eDvl4Xbh8