Our living situation, or should I say our comfortable empty nest has changed. I have always thought of myself as fairly adaptable and willing to flex and change to accommodate those things life throws into our comfortable mix. However, I recently learned how I too can be in denial.
Almost four years ago on July 4th, after discussing at length, the options for our mom, I told my sister–after discussing with my husband–that living up north with us might be a workable option. I said yes and my sister said okay and brought her up for what mom thought was her annual three-month stay in Minnesota. She always enjoyed pleasant summer temperatures and her lovely trailer tucked beneath the trees beside our home. Independent living at its best. Mom always said it was the best of both worlds. Orlando for nine months of the year and International Falls in the summer months. Life is good!


It didn't quite turn out the way our little momma thought it would when asking my sister to make her return flight to Orlando. My sister had to be the bad girl and tell her that she wouldn't be coming back. Bam…the first blow. We did work it all out however and our poor, little lady had to face her first winter with–us as one of the coldest in many years blew through the winter months. Apart from some physical issues she really did do fairly well. Along with her friends, we made sure that she was set with clothing to keep her warm. My little momma is only 4'10" tall, weighing in at 80 pounds. Yeah, how does that work without fat on her body to keep her warm. However, she did make it!
Blow two came in the summer when she was looking forward to moving into the trailer for three months or so. "Mom, you aren't able to live in the trailer anymore. It isn't suitable and you can no longer see well enough to be alone. But maybe we can find you a place in town where you might get a meal with your living plan and I can even bring you meals.
That plan softened the punch a bit. However, there wasn't an apartment available at that time but she could be put on a waiting list to call when one became open. Summer came and went and nothing opened up until later in the fall of 1014. By then we just couldn't see her living by herself at all. Yup, the third blow.
As we rolled into 2015 we realized we were at a crossroads with our mom. Her independence dwindling as she basically resided in our daughter's old bedroom and our living room upstairs. "Well mom, this is home!" Our hopes were that she would be able to resign herself to being comfortable with us. But a few issues got in the way of that, including health issues and trying to make her comfortable.
I am so not a drug person. I don't like to take them and for me, they are a 'last resort'. With our mom, she has to use a few which I understand is pretty good for an 86-year-old today. She started itching like crazy when she was with us and we did the derm and allergist thing and you name every cream, pill, and salve in the book, all to no real avail! What were we going to do about this?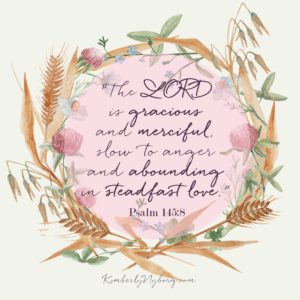 Almost every night I have helped load her skin up with of cream all over her little bony body so she can sleep through the night. She would sometimes wake up itching like crazy and be very angry. I have often wondered how much of this was brought on by her disappointments? I guess I will never fully know the dynamics. From a tiny, elderly lady who awakens to puff a half a cigarette, eat a few bites of some sugary pastry (oh how she loves her sweets!), and seldom drinks any water, I'm amazed at how well she is doing. So needless-to-say, her skin issues may never get better at this point, it is so hard to retrain a person in their 80's!

I have shared prior to this post of how I have had to let go of some of my dreams because this momma is my top priority right now. However, there are times when you have a V8 moment and realize you have been harboring resentment and to top it off, not dealing with it! Ouch, that is a reality that I really didn't think I would ever have to deal with.
Last early spring I started losing my hair. Now I am on a fabulous nutrition product so that isn't the problem. I studied and looked and pondered and prayed as to what in the world was going on. Thyroid? Diet? Vitamin deficiency? Or dread, maybe…stress? Well after doing all the 'right' things I could think of, this was the only thing I could conclude as my issue…stress...oh how it doesn't do the body so good! It can literally destroy us when we aren't willing to deal with it. Click To Tweet
So I again when to my mantra of Philippians 4:6-7 and asked the Lord to show me what in the world was going on. On one of my walking routes one day it all came pouring out of me. I had to admit some things to the Lord that I really didn't want to out of the fact that I was sort of ashamed I had harbored these feelings. After all, didn't He tell me I was supposed to write that book and speak all over the place? But as I had to give up my space, my time and all those things that gradually took me away from my dreams, I guess I got angry. Ever heard it said that anger turned inward is depression? Makes sense doesn't it. We harbor bitterness that grows and makes us a very angry, unhappy, unhealthy person.
Argh, I walked and cried like an idiot that day on my walk. I'm sure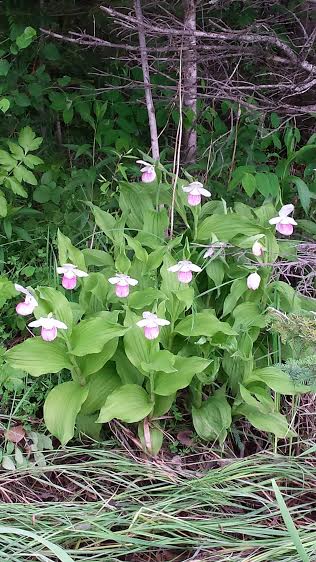 people driving by were wondering what my problem was. However, getting it all out on the table so to speak was so the right thing to do! I was then in for a huge blessing.
Now, you might think that when you get a dozen roses that's pretty special right? You bet it is. But better than roses–even though I couldn't bring them home with me–there along the road in the ditch (where I walk all the time) low and behold…a perfect dozen Pink Showy Lady Slippers (our state flower, btw.) It was just like the Lord blessed me for my honest walk with him!
I really can't tell you just how much that meant to me. They were absolutely gorgeous! It was as if He confirmed my forgiveness by giving me this incredible gift!
Oh, friend, God is so kind and gentle, and I love this from Psalm 145:8…
"The LORD is gracious and merciful, slow to anger and abounding in steadfast love."
You see, I had to let go and let God fill me with His peace!
You know what? I did quit losing my hair within a few days! That is just proof that stress destroys. I believe we aren't meant to carry bitterness and anger. And when we choose to ignore it, we will suffer because it has taken up residence in our hearts!
Friend, sometimes you just have to let it go and when you do you will be flooded with the 'peace that passes all understanding'! I'll take a dose of that any day…how about you?