I love being outside, digging in the flower beds, cleaning the beds up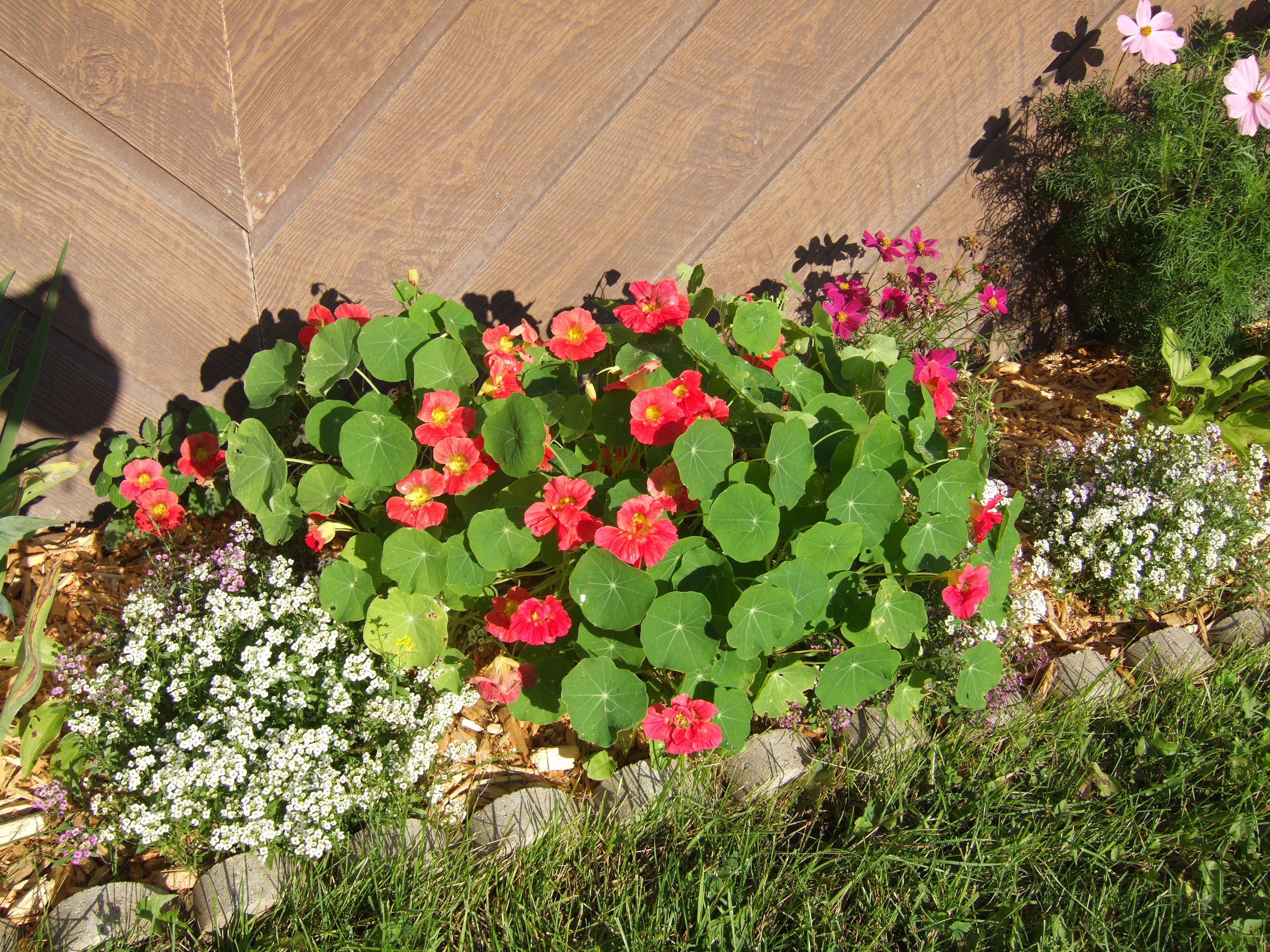 and planting…it is just therapeutic.  While doing so I pray, or ponder the deeper things in life, ha!  But sometimes I have stewed, stewed over an offense that I have had with another person.  I would become obsessed with the wrong they had done either to me or another person.  Why you can almost make yourself sick with poisonous thoughts and wrong thinking that bubbles forth and becomes literally toxic!
God gave me a great analogy of the root of bitterness.  Those of you who garden know all about that nasty quack grass.  I don't know its horticultural name but I could just call it miserable, nasty, persistent, obnoxious…you get the picture.  The more you till it the more it breaks into smaller pieces that root and grow.  With its sharp little pointed ends it determines to push through anything except maybe a rock.  But even a rock can be skirted around.  It is all but impossible to get rid of it without a chemical invasion!

When we hold on to our bitterness, it becomes like that nasty weed as it pushes its way into our hearts and then begins to grow tentacles until it has overtaken our thoughts completely.  When we are consumed with ill thoughts of others we release poisonous thoughts toward them and we become stifled spiritually.  Even our physical body can become poisoned!  God's Word issues this warning in Hebrews 12:15 "looking carefully lest anyone fall short of the grace of God; lest any root of bitterness springing up cause trouble, and by this many become defiled…" This warns us that the root spreads, causing trouble and will even defile others!  When you have troubles with someone you may spread your ill feelings by "venting" to someone else which in turn may influence them away from the one you are in conflict with.  You spread and grow your bitterness to gain a reason to hang onto the offense instead of bringing it to the Lord and asking for His help in resolving the issue.  If one of the keys to right living is to love one another as Christ has loved us then what in the world do we do with toxic thinking toward others?  

I had a huge issue of unforgiveness toward a father who had abandoned my mother and me, and honestly, I didn't even realize it was there!  As I continued to grow in my faith, I wanted a better understanding of my identity in Christ.  I became a strong proponent for the Freedom in Christ Ministry and God used Victory Over Darkness to help me realize that I needed to be cleaned up.  After being a Christian for at least 13 years, I knew there was more to this journey than I was seeing.  As I cried out to the Lord wanting to know Him more I was led to go through the "Steps to Freedom" after working through the book I had read.  It was a very difficult step to take but I did.  I was amazed to discovering that I had a wall the size of the Wall of China wrapped around my heart that came from bitterness toward the father whom I never knew.  Basically, I pretended that he didn't exist.  During my four hour time of confession and renouncing I realized that I had to forgive this man.  It seemed unreasonable to forgive someone who is dead and gone, someone you will never see face to face, and tell him that he is the reason you looked for love in all the wrong places and got all messed up…you can see what was beginning to be unloaded.  But the bottom line is I did the right thing, I forgave him for abandoning us and I let it go.  The result became an opportunity to draw closer to God because my bitterness wasn't in between my Father and I any more!  I walked as light as a feather the week following knowing there had been a huge breakthrough in my life.
King David says it so well in this portion of the Psalms:
"Create in me a clean heart, O God, and renew a steadfast spirit within me.  Do not cast me away from Your presence and do not take Your Holy Spirit from me. Restore to me the joy of Your salvation and sustain me with a willing spirit."  Psalm 51:10-12 (NASB)
Are you willing to let go of your stuff?  Ask God to reveal any root of bitterness that may be poisoning you.  You will grow closer to the Lord and you will see joy return to your heart by dealing properly with any offense you might be holding on to.  Friend, the journey with our Lord is exciting!  Don't short change yourself by clinging to stuff that is holding you captive.  I would love to hear from you if you have struggled with unforgiveness.  Please email me at kimberlydnyborg@gmail.com and let me hear of your decision to release!