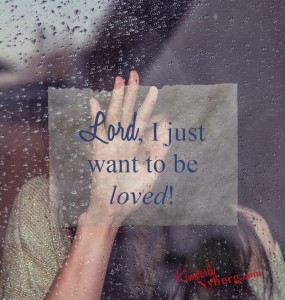 Do you believe that God can work in the hard stuff life doles out? I have lived it and maybe you as well. Please stop by where I am guest posting at Holly Barrett's "Testimony Tuesday" to share the goodness of the Lord! He will meet us when we ask.
This post was featured at Holly Barrett's Testimony Tuesday as a guest blog on April 14, 2015 with that link no longer available.
It was a year…a year when many issues came to the surface and I was forced to take a serious look at myself and my marriage covenant. I felt hopeless, bound to a yucky body, a yucky marriage and a difficult son. To be perfectly honest, I wanted out of it all and I began to ponder the simplicity of just calling it quits on life.
When I was just an early teen in NYC, I couldn't handle life then either and being in an unstable state of mind I downed my mom's Valium and hoped to never wake up…but I did. I was rescued only to find out that I couldn't escape my problems by just taking pills, or drugs, or alcohol or by delving into relationships. I just wanted to be loved!
But this time it was different. I was in my early forties, I was a Christian woman and had been for about 13 years but I was also disillusioned with life and my 'faith'. Somehow I was deceived in my looking for love in all the wrong places I thought all these peripherals could make life liveable. A man who was stable, who could help me with my wild and crazy kids, a new home, a satisfying job in Christian radio and friends, I finally had some friends!
I had been recently hired at our local Christian radio station for full-time work as a bookkeeper and being the "Words of Affirmation" girl that I am, I was getting the strokes. Kimberly, you are doing a great job! Keep up the great work. You see, we had lost our manager from a tragic accident the previous fall and jobs were shifted around allowing me to begin full-time work.
Going to work became my escape. I could escape the craziness of home life that involved an angry husband, teenagers with one being extremely problematic.
At home I began to hate who I was becoming. I had started perimenopause and if you have ever been there you know exactly what I'm talking about…it stinks! I hated what my body was doing putting on excessive amounts of weight and water retention. I didn't want anything to do with being intimate with my husband which sure didn't help anything! We were all a mess! If either of us had uttered leaving, it wouldn't have taken much for one of us to just go!
One night on my way home from working late (learning curve), I knew I would be hollered at for a late supper and who's going to run kids to where and pickup whom…yup, I could just hear it. As I pulled my car in the garage. A song came on that broke my heart, reminding me of who is in control and beckoning me to remember my covenant. I clung to my steering wheel with tears running all over and listened…God was speaking to me through the words of John Starnes song, "I Plead the Blood".
I remembered my covenant and I plead the blood over my family and home asking the Lord to help me be true to my words that I would never, ever again divorce! And He did just that…as I  prayed that the Lord would my husband joy and give me a love for him that had waned through years of disappointments.
Soon after I heard the Lord prompt me to pray for my guys (husband and two sons, one of whom was then in a locked treatment facility) to go to Promise Keepers in Minneapolis. So I did and my husband and oldest were able to go! It was at this juncture in his life that he recommitted his life to the Lord!
Friends, things did begin to gradually change. My husband does smile and laugh and can be joy-filled at times. He has become a man of God who is growing closer and closer to the Lord and to me. As for me, I would say that I love him more than I ever have! And we will celebrate 29 years in October!
I know my story isn't like yours, but I do know that my God is the same as yours. I am not going to try to visit your scenario and tell you what to do. I am however going to remind you that He never changes and that He can be trusted with whatever impossibility we are willing to give to Him.
In Matthew 6:33 we are reminded of where to turn in our times of need. And in Philippians 4:6,7 we are instructed to be anxious for nothing, to pray about everything, and to be thankful in all things. When we are obedient to respond his way we are filled with the peace that even passes ALL understanding! Will you trust Him?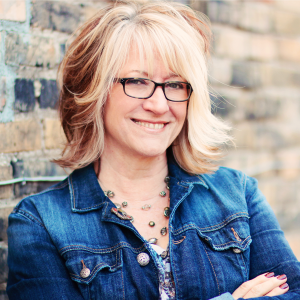 Since 1990, Kimberly Nyborg, has worked at Northern Minnesota's Christian radio station. She has served as host of a daily two hour music program for Psalm FM radio since 2004. Kimberly is involved in Women's ministry and she speaks for various women's events around the Midwest. She makes her home with her husband Jerry, in the "Icebox of the Nation", International Falls, MN.
www.kimberlynyborg.com
www.facebook.com/kimberlydnyborg
www.twitter.com/kimberlidawn
www.pinterest.com/kimberlynyborg