Red Quinoa-Kale Salad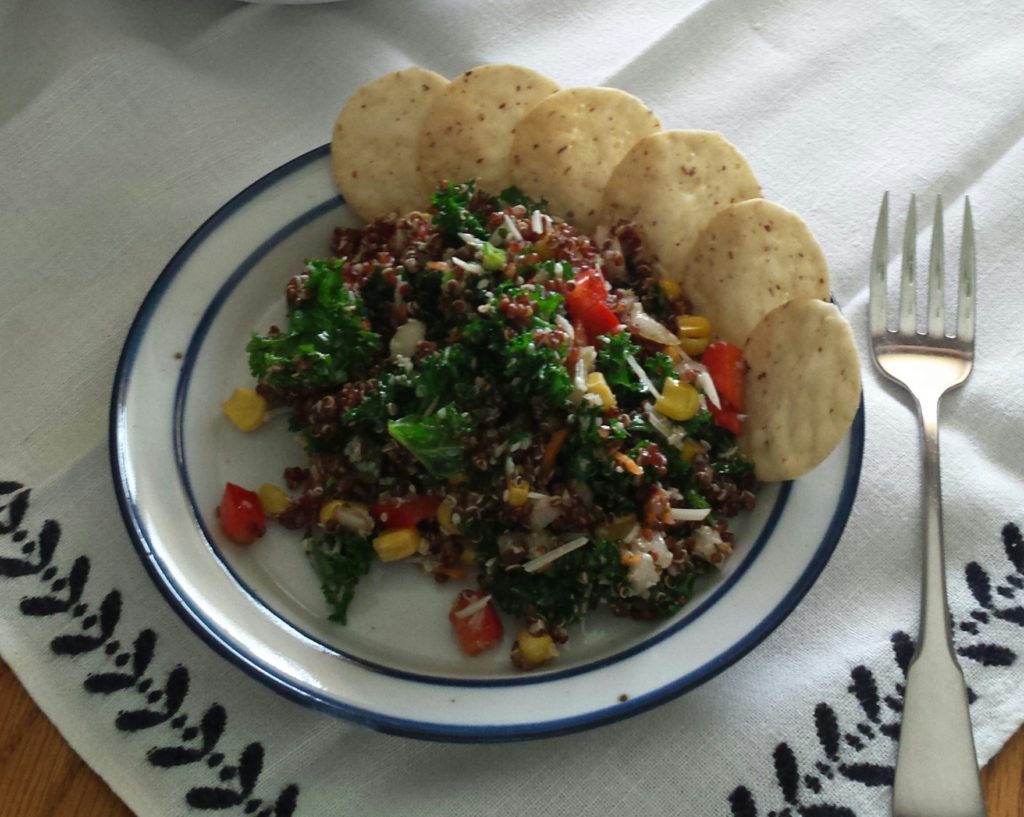 Cook as per directions…
2 Cups Water or Broth
1 Cup Red Quinoa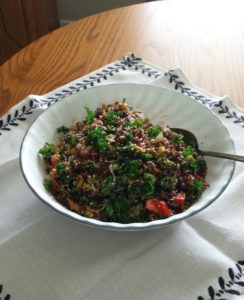 While cooking:
Dice 1/4 Sweet Onion
1/4 Red Bell Pepper Chopped to your desire but I prefer smaller pieces
1 – 1/2 Cups Chopped Kale (I used the curly leaf)
1/4 Shredded Carrot
1/2 Cup Frozen Corn
After the Quinoa is cooled, fluff it up adding it to a large bowl and add the vegetables above.
Add 1/3 to 1/2 cup of Balsamic vinegar and Olive Oil dressing
or make your own…
1/3 to 1/2 Olive Oil with 1-2 Tbsp Balsamic Vinegar
I also like to add 1-2 oz of Hemp Hearts.
Mix well and chill.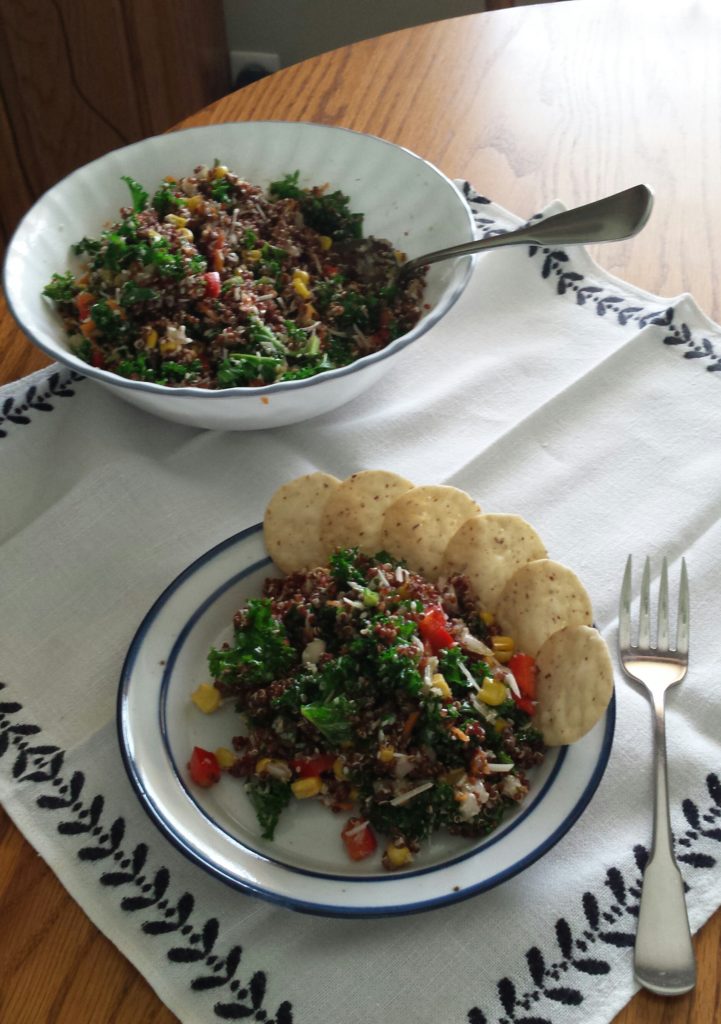 Before serving sprinkle with finely shredded Parmesan Cheese giving a final mix.
Garnish with Sesame Seeds
Serve with crackers and I really like the nut thins as a nice complement! Enjoy!